A Salt of the Earth Restaurant that Features only the Finest Ingredients. We serve Our Superior Blend of Angus Beef, the finest of Craft Beers, and Locally Grown Ingredients.
---
We will be temporary closing all of our location. We have recently learned that two of our employees at our Lawndale location have tested positive for COVID-19. This will allow us time to have all of our employees tested and to perform a thorough cleaning. We feel this is the best decision at this time to ensure safety of our customers, staff, and our community. Thank you for your support, understanding, and patience.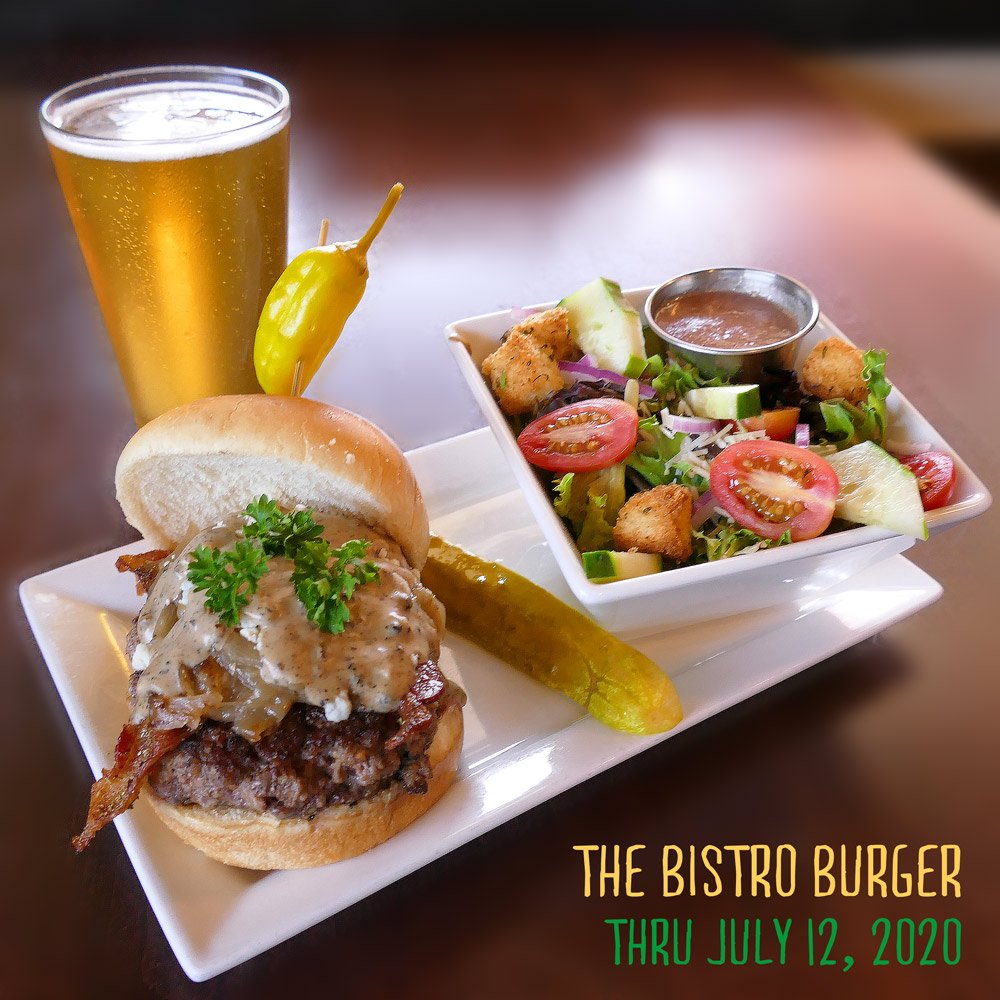 This week's featured burger is the Bistro Burger. Our burger topped with carmelized onions, garlic-rosemary bacon, blue cheese crumbles and an au poivre sauce on a toasted brioche bun. Served with a side salad topped with grape tomatoes, cucumbers, red onions, asiago cheese, herb croutons and a red wine vinaigrette. Paired with Rewind Lager from Birdsong Brewing Company.
Previous Featured Burgers
---